When there's no more room in Hell
the dead will walk the Earth




---

The DAWN of the DEAD Reference Page
broonsbane.tripod.com/dawnmain.htm

"As the oil runs out, as the Three Mile Island nuclear plant sprays radiation into the atmosphere like an atomic tea kettle that someone forgot to take off the burner and as the dollar gradually becomes more and more transparent, Romero invites us into a crazed bedlam where zombies stagger up and down escalators, stare with dulled fascination at department store dummies wearing fur coats and try to eat perfume bottles. The movie's four protagonists at first segregate themselves from this world, and then, unknowingly become a part of it. The only difference is that they're not dead. At least not yet."- Stephen King (Rolling Stone)



"I donít think Iím saying anything new: itís a wink and should be taken as such. Itís purely on an intellectual plane. Itís not really frightening. Itís a celebration of schlock but it also possesses a certain kind of professional craft." Ė George Romero (Film Comment)
In 1974, George Romero toured the $80 million Monroeville Mall just outside of Pittsburgh, visiting the owners. He discovered that it would be the perfect setting of the sequel to Night of the Living Dead which originally was to take place in another farmhouse, as planned in ĎAnubisí. "I wanted to make certain points about consumerism in America and it seemed that the Monroeville Mall was the ideal place to do it." (Video)
Romeroís plans to sequelize Night, and expand his ĎAnubisí treatment started two years later just before beginning to shoot his vampire thriller Martin, produced by Richard P. Rubinstein - the first of his Laurel films (named after Pennsylvaniaís state flower). Part of the ex-lawyer's interest in the film industry led to a job as video editor for The Filmmakers Newsletter. Laurelís 17 hours worth of sports and entertainment profiles that would air after ABCís Monday Night Football which "built a business to operate from", Rubinstein told Village Voice. "They gave us a corporate structure, money in the bank and a professional credibility on a national level. They gave us a head start."
In the original draft, a pregnant woman and her man refuge in an abandoned shopping mall where they discover the military is trucking in supplies human flesh and storing them in the mall freezers. Only half the script was finished. Romero told Prevue, "Dawn had certain viewpoint about society eating itself alive in the rush to consume material goods. Weíre digesting the planet on our way to a genocidal end."
---
One Stop Shopping!
DAWN OF THE DE-A.D.D.
LAND OF THE DEAD
INTRO
F.A.Q.
CAST/CREW
SYNOPSIS
SCRIPT AND PRE-PRODUCTION
PRODUCTION
DISTRIBUTION
SOUNDTRACK
VIDEOTAPES
DVDS
POSTERS AND LOBBY CARDS
MISC. GOODS
PAPER GOODS
DOCUMENT OF THE DEAD
FAN MADE GOODS
SHOP TOUR
MISTAKES
INTERVIEWS
LINKS



View My Guestbook
Sign My Guestbook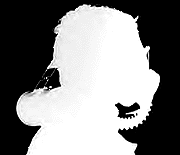 Images and photos copyright © 1978 The MKR Group. All rights reserved. Used proudly without permission.
NO part of the site may be copied on any medium, translated to any medium, or duplicated electronically or otherwise, without expressed permission of the webmaster. I don't care if you own a license in Afghanistan, consult me first.
Over
visitors to the mall since August 10, 2002. Mangia!
Emails can be sent to Trioxin5@aol.com